2023 Laugh It Up with GLAD Forward
About the Event
Wednesday, May 24 2023
7:00 – 9:00 pm
Cantab Lounge
738 Massachusetts Avenue, Cambridge, MA 02139
GLAD Forward is back and ready to crack you up! 
Our event group for young adults is excited to be putting on our very first Comedy Night! We're calling on the Boston queer community to show up for a delightful night of comedy and community at The Cantab Lounge.
Featuring speakers from GLAD and comedians from Boston and New York, this will be an evening to come out, decompress, and (most importantly) laugh!
Check out the lineup: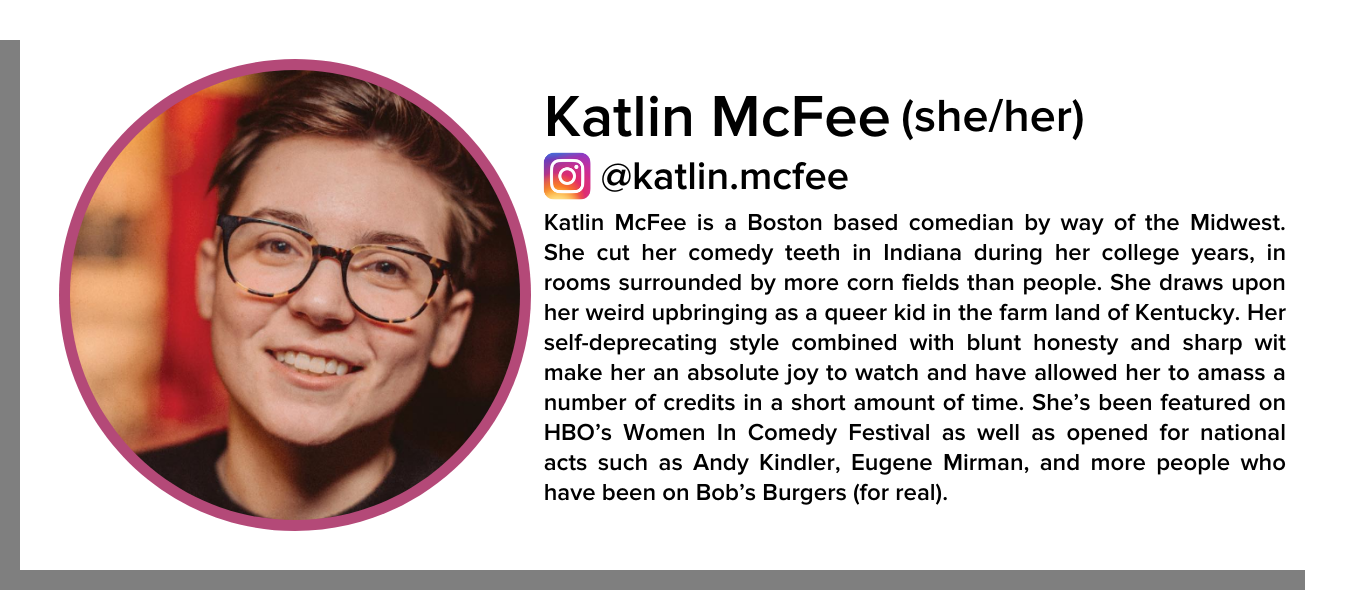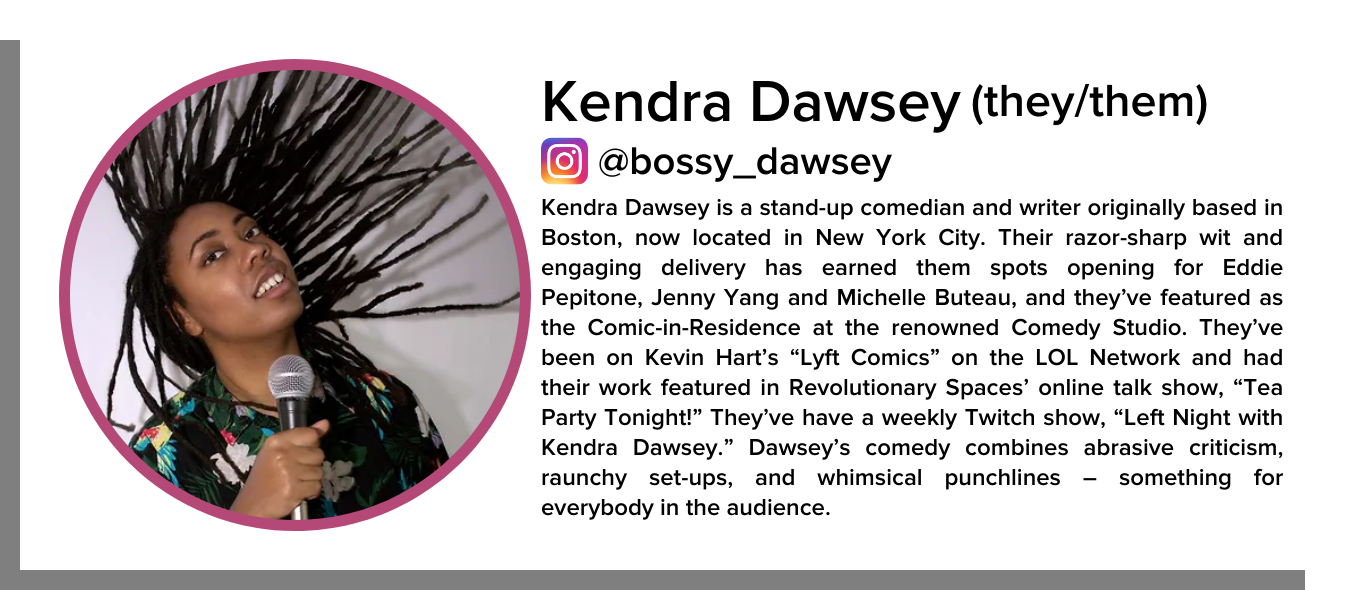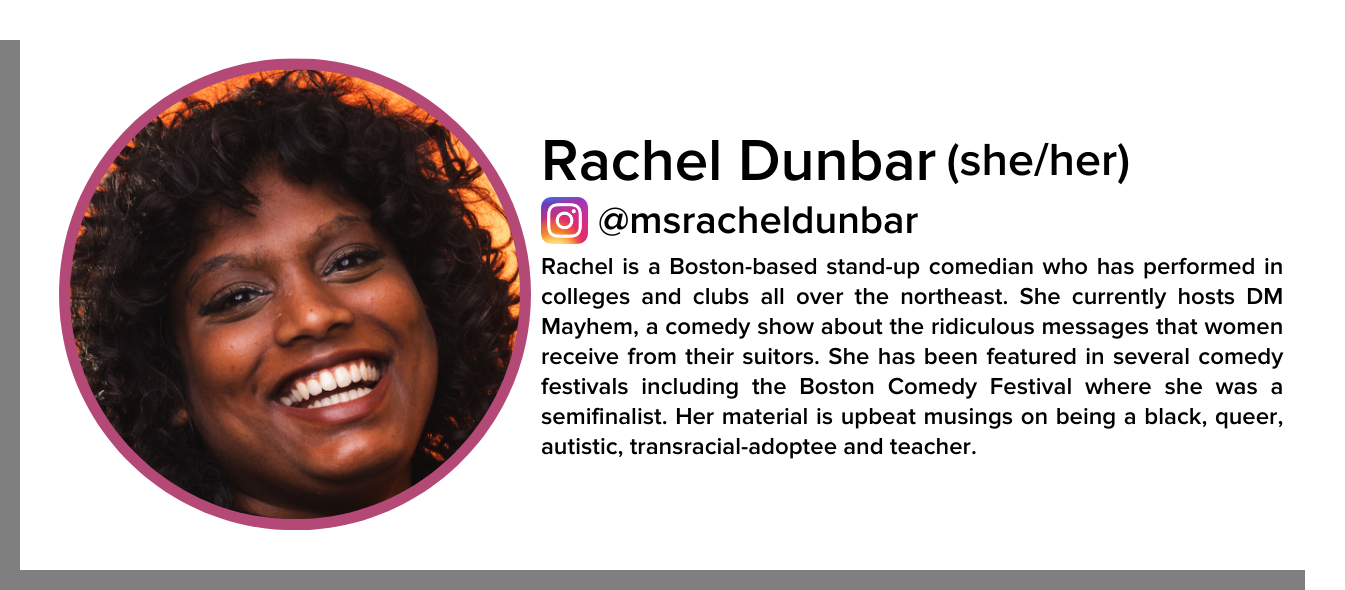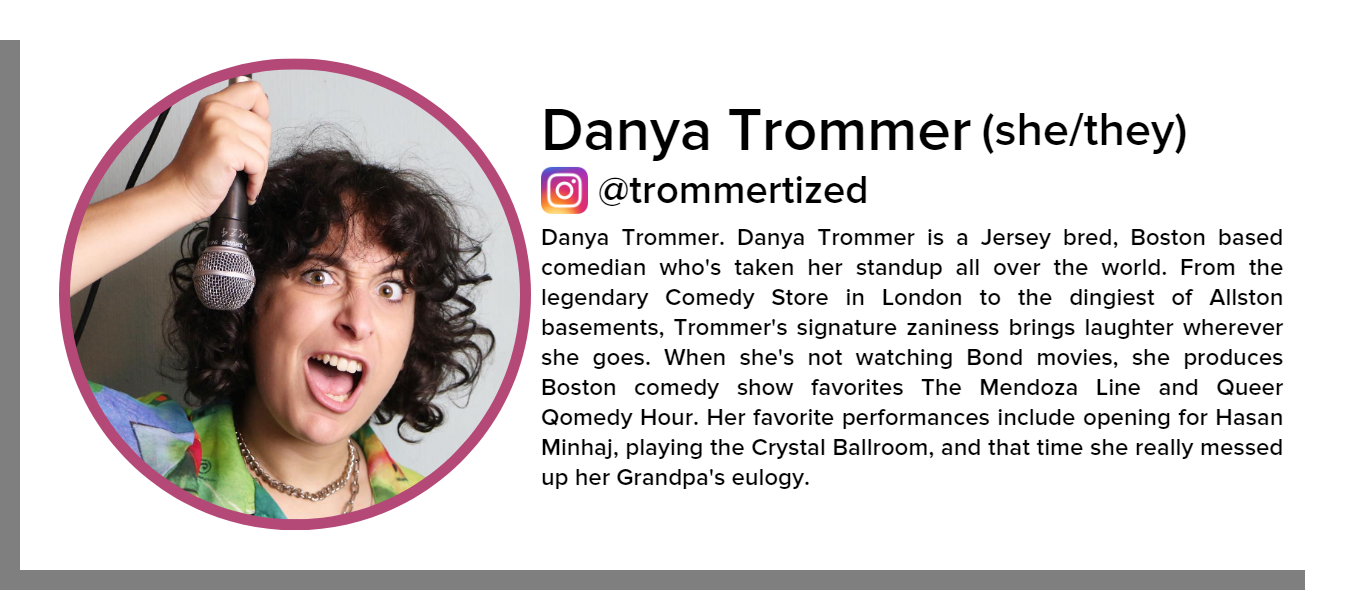 Featuring our headliner: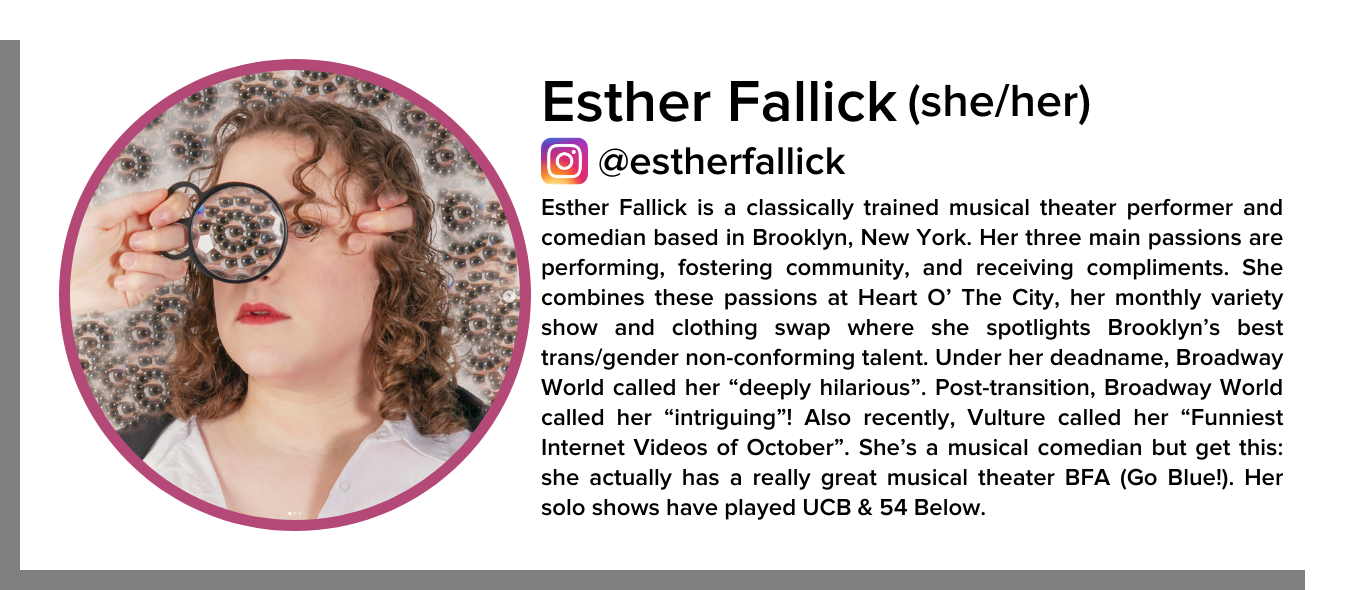 Join us to tickle your funny bone, learn about how GLAD is fighting for the LGBTQ+ community, and meet other queer folks invested in creative, supportive, and imaginative spaces.
We hope to see you there!
21+ event. Venue is mobility accessible.
For more information or to request accommodations,
contact Mads Ouellette at mouellette@glad.org.
Learn more about GLAD at www.glad.org.